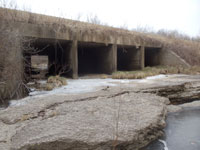 The Farm Credit Council joined with the Rebuild Rural Coalition in sending a letter this week to congressional leadership. They did so on behalf of rural communities, U.S. farmers, rural businesses, and rural families. "We're asking the President and Congress to consider the unique needs of rural communities," says Farm Credit Council CEO Todd Van Hoose. "The more than 240 organizations signing this letter have united on behalf of our rural America."
The groups say they're asking the White House and Congress to ensure that rural communities have access to clean and safe drinking water, secure and dependable surface transportation, reliable and affordable power, healthcare, housing, broadband, as well as research institutions with state-of-the-art facilities. Their goal is to help rural communities thrive and become more attractive places to live.
The 240-plus local, state, and national organizations from across the country are asking leadership in both chambers to strengthen the nation's infrastructure, including specific provisions focused on the needs of rural communities and agriculture." Farm Credit supports rural communities and agriculture with reliable, consistent credit and financial services. Farm Credit has been fulfilling its mission of helping rural America grow and thrive for more than a century.