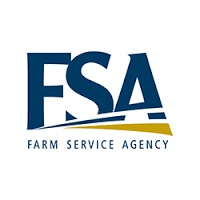 (FSA) The deadline to "opt-in" for MFP has been extended to February 14, 2019. There are only a few work days left for every producer who had a share of an eligible crop in 2018 to sign part D of the CCC-910. With the second payment now authorized, it is imperative that FSA gets everyone in by that date, and asks everyone to please help spread the word where you can.
If you've yet to visit the FSA office to opt-in on MFP please plan to do so soon. Just to reiterate, this program is for every producer who has a share of an eligible crop in 2018. This would include all operators and land owners who shared in corn, soybeans, grain sorghum, wheat, hogs, and dairy during 2018.
With the impending deadline and the number of producers that need to come in, they are requesting that you please contact the office to schedule an appointment for your visit. An appointment will save you time during the visit and allow them to be better prepared.