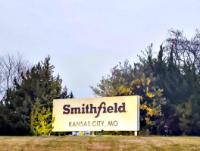 Two Democrats in the U.S. Senate are questioning top American meatpackers about past shipments to China while America went through meat shortages in grocery stores across the country.
Senators Elizabeth Warren and Cory Booker want to know by the end of this month how much pork, beef, and chicken those companies shipped to China during the coronavirus outbreak while warning of possible domestic meat shortages.
Reuters says the inquiry increases the scrutiny on companies like Tyson Foods, JBS USA, and Smithfield Foods, after thousands of meatpacking workers were infected with COVID-19. USDA data says those companies exported 112,327 tons of U.S. pork to China in April, more than any other month before and up 257 percent from a year earlier.
Those export numbers raise questions about why U.S. meat prices soared, and President Trump had to order the nation's slaughterhouses to stay open to protect the nation's food supply.
In a letter outlining their request for information, Booker and Warren said, "This pattern of behavior raises questions about whether you are living up to your commitments to the workers who produce your pork and beef, the communities in which you operate, and the nation's consumers that rely on your products to feed their families."