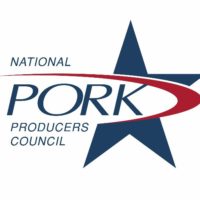 U.S. Trade Representative Robert Lighthizer over the weekend announced the suspension of $817 million in trade preferences for Thailand under the Generalized System of Preferences.
Lighthizer took the action because the country hasn't made sufficient progress providing the United States with "equitable and reasonable market access" for pork products.
The decision follows a 2018 petition by the National Pork Producers Council asking the USTR to review Thailand's eligibility for the GSP program, one that offers duty-free treatment to certain goods entering the United States.
NPPC President Howard AV Roth says, "For years, Thailand has taken full advantage of special U.S. trade benefits, while imposing a completely unjustified de facto ban on U.S. pork."
The United States is Thailand's number one export market, with almost $4 billion of products annually sent to America under the GSP. Yet, NPPC says Thailand maintains a de facto ban on U.S. pork imports through high tariffs and several non-tariff barriers.