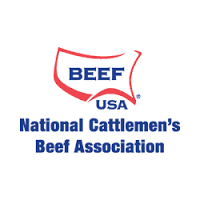 The National Cattlemen's Beef Association this week released a comprehensive industry feedyard audit tool. The organization says the Cattle Industry Feedyard Audit will serve as a standardized audit tool based on the science and common sense established in the Beef Quality Assurance, or BQA program.
Though the audit tool is owned by NCBA, auditing of feedyards will only be conducted through business-to-business activity within the cattle industry. NCBA will be maintaining the tool with updates as science dictates. To ensure consistency and integrity in auditing, the Cattle Industry Feedyard Audit tool has been certified through the Professional Animal Auditor Certification Organization.
The Cattle Industry Feedyard Audit was built based on BQA principles and includes key standards of animal care that are directly related to animal health and welfare that contribute to a safe beef supply. Results from the audit can provide information back to the feedyard to drive improvement and measure the effectiveness of the operation's implementation of BQA standards.