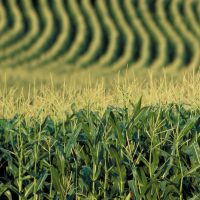 Time is running out to submit your photos in the Fields-of-Corn Photo Contest. It's the seventh year the National Corn Growers Association has put on the photo contest, with the upcoming deadline to submit entries on November 30. "We added two new categories this year, which are Livestock and Farm Pets," says NCGA Graphic Communications Manager Beth Musgrove.
"In the past, the contest has received many submissions of livestock, and since the animal ag industry is the largest customer of corn, it made sense to have that as a category." She says because farm pets are a vital part of every operation, it was important to include them too.
The single, most popular photo with the most Facebook "likes" will win a $500 prize. First, second and third-place finishers in each of the eight categories will get $300, $200, and $100, respectively. As in previous years, judges will select a single Grand Prize winner to get the $500 prize.
Fields-of-Corn.com was first launched in 2014 to help tell the story of farming field corn in America. Since its start, NCGA has collected more than 2,000 photos across ten categories and awarded more than one hundred cash prizes.