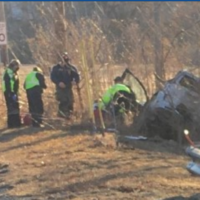 ATCHISON COUNTY —One person was injured in an accident just before 8a.m. Tuesday in Atchison County.
A 2006 Saturn Vue driven by Julie Elias, 62, Atchison, was southbound in the 1300 Block of Unity Street, according to Police Chief Michael Wilson.
The SUV struck the guardrail on the K-7 curve and left the road. EMS transported her to a local hospital for an examination, according to Wilson. He released no additional details.