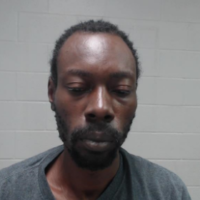 ATCHISON COUNTY—Law enforcement authorities are investigating a suspect for alleged criminal threat in Atchison.
Just before 7p.m. oSaturday police responded to a residence in the 1500 block Commercial Street in Atchison to investigate a report of a man trying to set the house of fire, according to Police Chief Mike Wilson.
Officers located 34-year old Delvin Debnam at the residence. A 38-year old woman had left the residence. Officers found her several blocks away.
It was determined that a disturbance had occurred at the residence between Debnam and the woman who both reside at the home. During the disturbance Debnam threatened to burn the house down. There was no fire found at the house. Police took Debnam into custody for on a requested charged of criminal threat, according to Wilson. He remains in the Atchison County Jail on Monday, according to online jail records.