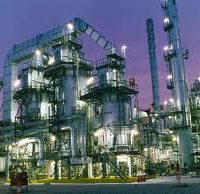 An oil industry group has launched an anti-ethanol advertising campaign, calling ethanol mandates "job killers." American Fuel and Petrochemical Manufacturers launched the campaign asking President Trump to "keep his promise to protect U.S. refiners from unchecked ethanol mandates that threaten to kill our jobs."
The organization calls current Renewable Fuel Standard ethanol mandates "unrealistic," and says the RFS does not match "the realities of the fuel market." The campaign is running in Washington D.C., Pennsylvania, Ohio, Wisconsin and Michigan.
Meanwhile, the National Biodiesel Board launched a campaign Monday showing the harm small refiner waivers have on biofuel demand and rural economies. Those ads were placed in Washington, D.C. and Des Moines, Iowa. However, AFPM asserts the harm is unfounded, citing data showing ethanol blending rates are steady and exports are at all-time highs.
The Environmental Protection Agency did not account for volumes lost to small refiner waivers in its proposed Renewable Volume Obligation rule for 2020, which was announced last Friday.