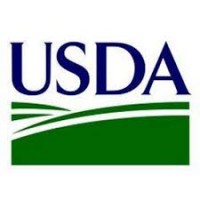 The Department of Agriculture Monday announced signups for disaster aid for 2018 and 2019, including aid for damages from Hurricane Dorian, will open this week. Wednesday, September 11, producers will be able to apply for assistance through the Wildfire and Hurricane Indemnity Program Plus.
Agriculture Secretary Sonny Perdue says, "We hope the assistance will ease some of the financial strain farmers, ranchers and their families are experiencing." More than $3 billion is available through the disaster relief package passed by Congress and signed by President Trump in early June.
In addition, the relief package includes new programs to cover losses for milk dumped or removed from the commercial market, and losses of farm stored commodities due to eligible disaster events in 2018 and 2019. Also, prevented planting supplemental disaster payments will provide support to producers who were prevented from planting crops for the 2019 crop year.
WHIP+ will be available for eligible producers who have suffered losses of certain crops, trees, bushes or vines in counties with a Presidential Emergency Disaster Declaration or a Secretarial Disaster Designation for primary counties.