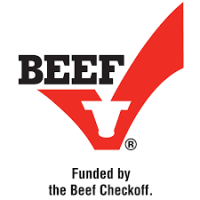 The National Cattlemen's Beef Association this week released its response to a petition calling for a vote on the Beef Checkoff. A group of cattle organizations, including R-CALF USA, launched the petition earlier this month.
NCBA President Marty Smith says, "NCBA fully supports the producers' right to have their voices heard on the future of the checkoff. However, we also believe the petition and signature gathering processes should be transparent and conducted with integrity."
Smith says the Beef Checkoff has a long track record of solid returns for each dollar invested, adding, "we believe that a majority of cattlemen and women stand behind the program." The Department of Agriculture also responded, stating a group of ten percent or more of the number of cattle producers must request the referendum.
USDA also questioned the methods of gathering signatures, saying, "USDA will apply additional scrutiny to petition signatures obtained through an online platform and will consider whether any signatures have been obtained subject to improper influence or coercion."