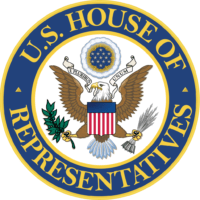 The House Agriculture Committee Wednesday announced two new members, Chris Jacobs, a New York Republican, and Troy Balderson, an Ohio Republican.
Jacobs won a special election in June and will serve the remainder of the term left by retired Congressman Chris Collins. Collins, a Republican, pled guilty to wire fraud and securities fraud last year, and resigned from his position. Jacobs previously served as a state Senator in New York and a county clerk.
Balderson of Ohio was elected to the U.S. House in 2018, and takes the place James Comer, who will depart the Agriculture Committee. Balderson also serves on the House Science, Space and Technology Committee, and the Small Business Committee.
In welcoming the pair to the committee, Texas Republican Representative and Ranking Member Mike Conaway stated, "Both understand the importance of supporting our farm families, and I look forward to working alongside Chris and Troy on behalf of rural America."