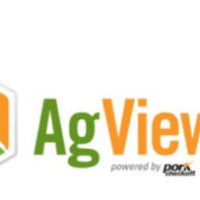 The National Pork Board launched a new tool called AgView. It's a brand-new technology solution to help the U.S. pork industry respond faster than ever before possible in the event of a foreign animal disease outbreak. The web-based tool will help producers easily share their farm's Foreign Animal Disease status updates and pig movement data with state animal health officials.
The opt-in, no-fee technology is funded by the Pork Checkoff, and it will allow for contact-tracing of infected animals to help rapidly contain or regionalize a potential foreign animal disease outbreak. While any disease outbreak on even a single farm would be devastating, the potential collective losses are staggering.
An Iowa State University study says an outbreak of African Swine Fever would cost the pork industry $50 billion over 10 years. "When pork producers adopt AgView, they are not only helping to protect their farms, but also the entire industry," says Pork Board CEO Bill Even. "COVID-19 taught us the best way to recover from a significant supply chain disruption, which a foreign animal disease outbreak would be, is through real-time information, collaboration, and a common data set to inform decision making."
For more information, producers can go to www.pork.org/agview.