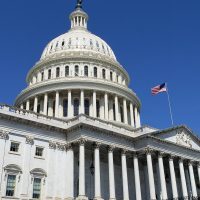 Ohio Representative Marcia Fudge endorsed Georgia Democrat David Scott's bid to chair the House Agriculture Committee, shooting down speculation that she wanted that position. However, Cleveland Dot Com says she would be honored to serve as the Secretary of Agriculture in Joe Biden's administration.
Fudge frequently appears on a list of potential ag secretaries along with prospects like former North Dakota Senator Heidi Heitkamp, current Democrats Chellie Pingree of Maine, and Cheri Bustos of Illinois, as well as the state ag secretaries in California and Delaware.
Fudge decided to back Scott for the Ag Committee's top spot because he's second in seniority behind the outgoing chair, Collin Peterson of Minnesota, who lost his re-election bid. Fudge is fourth in seniority on the Ag Committee and currently chairs the Nutrition, Oversight, and Department Affairs subcommittee.
She's also a member of the Congressional Black Caucus, as is Scott. Committee assignments and chairmanships in Congress get reshuffled after every election to replace departing members and accommodate new ones. Because Democrats will remain in control of the House of Representatives, Democrats will continue to chair all the committees.