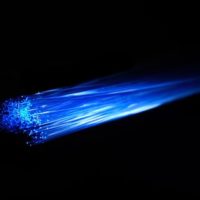 In his final days as Agriculture Secretary, Sonny Perdue traveled to his home state of Georgia Thursday to make a rural broadband funding announcement. Perdue announced a $4.6 million investment in high-speed broadband for rural Georgia.
The funding, the Department of Agriculture says, will connect 1,326 rural Georgia households to High-Speed Internet. The funding is part of the second round of USDA's ReConnect Program, to which Congress allocated $550 million.
Broadband funding has been a priority for USDA under the Donald Trump Administration.  Secretary Perdue says, "expanding access to this critical infrastructure will help ensure rural America prospers for years to come."
In 2018, Congress provided $600 million to USDA to expand broadband infrastructure to approximately 167,000 households, 17,000 rural small businesses and farms, and more than 500 health care centers, educational facilities and critical community facilities located in 33 states. In April of 2020, USDA the Department has received 172 applications for $1.57 billion in Round Two of the program.