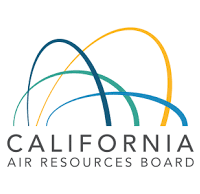 A group of ag and biofuel organizations and companies submitted comments last week to the California Air Resources Board (CARB) highlighting the role renewable fuels can play in the state's plans. They say fuels like ethanol can help California get to its goal of reaching carbon neutrality by 2045 or sooner.
The board is in the process of updating its Scoping Plan that lays out the path toward achieving the state's carbon reduction targets. The comments were signed by the leadership of groups like Growth Energy, the Renewable Fuels Association, the National Corn Growers Association, POET, and many others.
After reminding the board that ethanol has already cut more than 26 million metric tons of carbon in California, the group recommended that the board expedite the approval of E15 as a legal fuel in California. This action alone could immediately increase the reduction of greenhouse gasses by 50 percent.
The second recommendation was that the state considers requiring internal combustion engine light-duty vehicles sold in California be flex-fuel vehicles beginning in the model year 2024. Finally, they urged the board to extend the Low Carbon Fuel Standard Program beyond 2030.