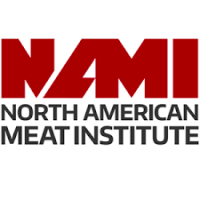 The North American Meat Institute issued a statement on what it calls "inflammatory statements" from Brain Deese, Director of the National Economic Council. During a press briefing, Deese said concentration in the meat sector raised concerns of "pandemic profiteering."
He and Ag Secretary Tom Vilsack released a report that says, "Four large conglomerates overwhelmingly control meat supply chains, driving down farmer earnings and driving up consumer prices."
Mark Dopp, COO of the North American Meat Institute, says, "As with almost every industry, meat and poultry packers and processors of all sizes have been, and continue to be, affected by the global pandemic and the inflationary trends that challenge the U.S. economy.
American consumers of most goods and services are seeing higher costs, largely due to a persistent and widespread labor shortage. The meat and poultry industry is no different."
Dopp adds that issuing inflammatory statements that ignore the fundamentals of how supply and demand affect the markets accomplish nothing. "Meat and poultry markets are competitive and dynamic, with no one sector of the industry consistently dominating the market at the expense of another," Dopp adds.